A STORY
ROOTED IN LOVE
---
Our story started with our company that was established in Unkapani, Istanbul in 1978. Our desire to produce high-quality and natural products with a taste appealing to the people with the responsibility of preserving our traditions led us to purchase a small dairy farm in Malkara-Tekirdag with a milk processing capacity of 600 liters per day and set out on this journey of taste.
We received the reward of our strict attention to taste and quality in a short while and we grew day by day with our brand. In the course of time, our small dairy farm turned into a production facility, which completed all its scientific and technological infrastructure, with a milk processing capacity of 1200 tons per day.
While we were gaining ground, becoming much stronger with our expanding production and growing market share by the 2000s, we expanded overseas for the first time in 2004. Contrary to the ease of contract manufacturing, we began to successfully represent our company internationally as well with ANKA brand which is produced at our own facilities.
ANKA continue to provide our customers with the finest tastes of nature thanks to the food safety systems that we have in place in every stage of the production process without ever compromising on quality, and hygienic and halal food production principles, and to grow by expanding its product family with new tastes day by day.
---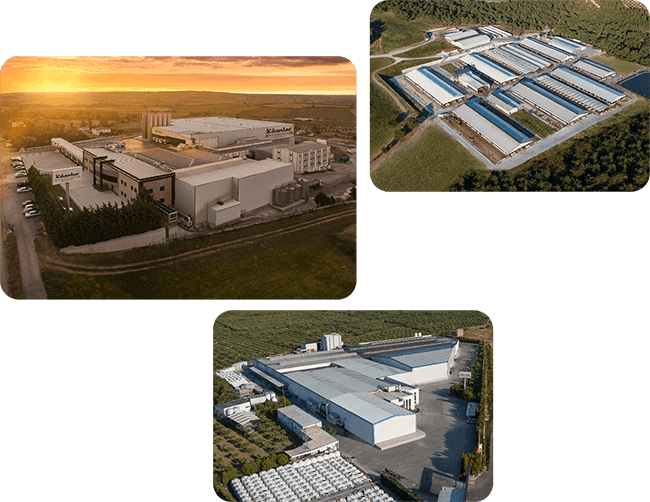 THE SECRET OF THIS QUALITY
ARE THE HIGH-TECH PRODUCTION FACILITIES
---
HOW WE PRODUCE
---
Say hi to the world's largest automatic white cheese production line!
We collect the best quality milks of the Thrace region from about 10.000 producers in more than 200 villages, which are made free from animal diseases thanks to a technology that enables us to hold the highest national market share and become one of the leading companies in the international market as well with its production quality, mode and capacity, then we turn them into cheese without any contact.
WE KNOW WHAT THEY EAT
---
We promote animal husbandry, and become a role model for producers.
The secret of the high quality milk that we derive from our cows lies in the natural animal feed we procure from our farmers based on the contract farming practice…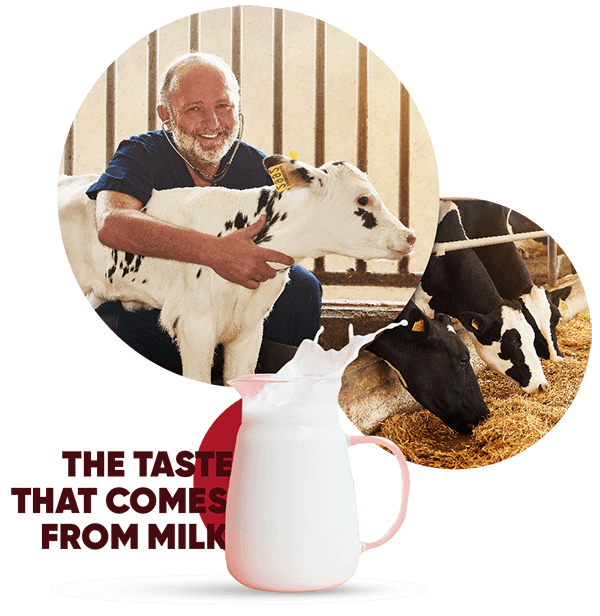 200
Villages
We work with 200 different villages at fertile soils of Thrace, and support their development.

10.000
Producers
We work in collaboration with 10.000 different producers in villages.

1.200
Tons/Day
We deliver the taste to your dining tables with our production facilities having milk processing capacity of 1.200 tons per day.